A cake smash is a simple, yet delicious party dessert. You simply take a slice of cake, place it on a plate, and then smash it with a fork or your hands. The cake will fall apart and become coated in crumbs and icing. It's the perfect dessert for any occasion. You can make a cake smash in several different ways.
If you're looking for a way to impress your friends and family with your cake-smashing skills, you can check out here.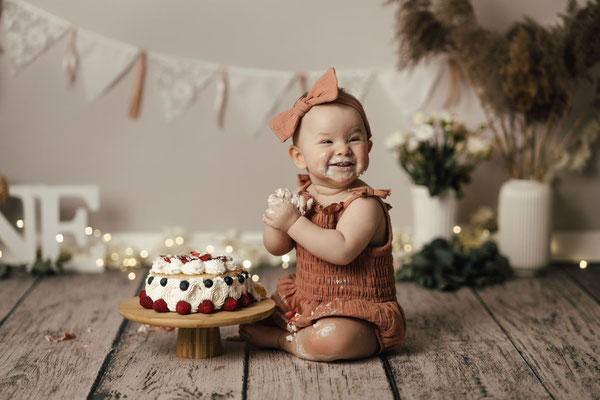 Image Source: Google
1. Preheat your oven to 350 degrees Fahrenheit. Line an 8×8 inch baking dish with parchment paper.
2. Place the Oreos in the dish and crush them using a fork or your hands. You should end up with about 1 cup of crushed Oreos.
3. Add the butter to a microwave-safe bowl and microwave it for about 50 seconds, or until it's melted. Pour the butter over the Oreos and mix well until everything is coated. Let the mixture sit for about 5 minutes so that the Oreos can absorb the butter fully.
4. Pour the batter into the prepared dish and spread it out evenly using a spoon or your hands. Sprinkle the sugar over the top of the batter and
Tips for smashing cakes correctly
1. Make sure the cake is completely cooled before trying to smash it. This will help avoid any injuries and ensure that the cake Crumbles evenly.
2. Use a sturdy object, like a coffee mug or baking dish, to crush the cake. Be careful not to use too much force.
3. Try different techniques when smashing the cake. Some people like to use their hands while others prefer using a utensil like a bowl or a spoon.